---
We're committed to helping you elevate your life with the art of Tapping – easily and enjoyably.
Project Tapping is an online movement led by Carol Look: one of the world's top Tapping experts, an energy psychology pioneer and a certified clinical hypnotherapist. Our purpose is transformation through education. Through Carol's home training programs and Facebook page, we share Tapping tips, tutorials and immersive audio exercises with our community of 2000 enthusiasts from across the world.
Tapping is one of the world's fastest growing personal growth modalities. Hundreds of thousands worldwide are using it to elevate their finances, careers, relationships and physical and emotional health. Because by fusing modern Western science with the ancient Eastern concept of Meridian points, it creates fast and lasting changes in the way you think, act and manifest. The key lies in unblocking energetic points on your body that may have been holding you back from success.
Tapping is so simple and easy to use, you can easily integrate it with your existing personal growth practices like meditation or visualization – and share it with others too. Imagine having the power to help a nervous family member before an important job interview. Give a co-worker a boost of confidence just before a big presentation. Help a friend make up their mind before they put down the downpayment on a house or car.
This is the real reason Tapping is spreading like wildfire across the world. You don't need any prior experience, equipment or skill – all you need to do is set aside a few minutes and follow Carol's simple steps.
Carol Look was one of the first practitioners to be awarded the title of Emotional Freedom Technique (Tapping) Master by its retired founder, Gary Craig. She has spent the last 20 years researching an eclectic mixture of classic psychology and energy-related disciplines like Meridian points. In this time she's perfected her own 5-step Tapping process for getting deep and lasting results – which she's used to help thousands of people through private coaching sessions, and hundreds of thousands more through her radio shows, books and DVDs.
Even if you've never Tapped in your life, Carol's process empowers you to consistently uncover the source of your subconscious fears and emotional barriers, and effectively Tap them away. And we invite you to experience it for yourself through our brand new home training program, Tapping Into Abundance.
---
Carol's inside message on Tapping into Abundance.
Proudly published by Mindvalley Media.
Mindvalley spreads game-changing ideas in fields like entrepreneurship, spiritual growth, parenting and more. The kind of ideas that mainstream education often ignores.
We scour the globe for authors, trainers and visionaries with transformational messages, which we then take mainstream through our optimized marketing processes. Our mission is to touch 1 billion lives by being a new kind of publishing company: one that merges experimental technology, engaging artistry and conscious marketing to build passionate tribes around the causes we support.
Marketing is Mindvalley's first passion, our second is work culture.
We're constantly experimenting with new ways of growing, inspiring and delighting our people. For instance what happens when employees are given an hour a day to spend on their personal growth? What if company meetings are banned and replaced with "Awesomeness Reports"? How do people react to random treats throughout the week, like massages in our Meditation Room and inspiring poems on their desks?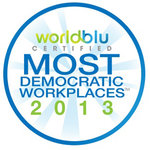 Mindvalley strives to be one of the world's top workplaces, and today we attract talent from over 32 countries. Our efforts have earned us a spot on WorldBlu's List of Most Democratic Workplaces for five years running. We recently also made the Game Changers 500 list—a selection of visionary organizations that are reinventing the world and redefining the rules of business.
We invite you to learn more about Mindvalley and join our tribe—whether it's as an author, a customer or an employee.
---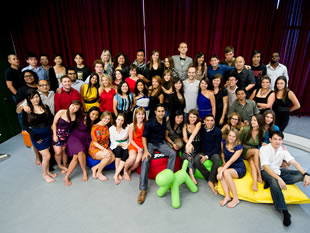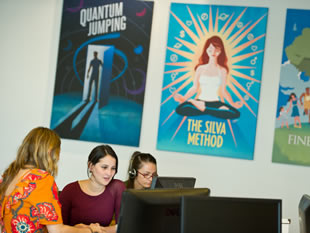 Get

FREE

access now
Enter your name & email to get instant access to the
FREE

Tapping audio exercise and the online program "Unlocking Your Emotional Freedom"

NO CREDIT CARD REQUIRED
PLEASE TELL US WHERE TO SEND YOUR
PROGRAM AND THE EXERCISE
We ♥ your privacy
Over 21,486 people have downloaded this free audio
About Us
We connect authors with the internet generation. But it's our unique culture, more than anything else, that makes Mindvalley what it is. Over the past four years we've won accolades for creating one of the most unique and desirable work cultures in the world.
Planet First
We're on a mission to bring enlightened ideas to 1 billion lives. But as we do so, we place a firm emphasis on running a business in a way that's good for the world. From saving the Amazon rainforest to bringing new standards of workplace culture in developing countries, Mindvalley puts the planet first.
Careers
Imagine collaborating with some of the smartest, craziest, most passionate people on the planet… learning the freshest, most innovative ideas in the world of marketing and personal growth. Ready for a new challenge? We're hiring all year round.