EFT (Emotional Freedom Technique) has emerged as a bold new method of alternative healing. Actually, it is not new so much as it is new to those currently discovering it. As more and more people begin to learn of the value of healing by tapping, they may find it to be the perfect alternative to the seemingly invasive procedure of acupuncture.
Is EFT truly a better means of adjusting the meridians than acupuncture? There is no definitive answer to that question but it is a topic worth looking a little closer at….
Is EFT a better alternative?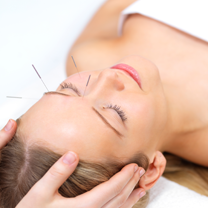 When we suffer from ailments, we likely will want a means which can reverse the problems associated with the ailment. In some instances, traditional methods of medicine simply do not deliver on the desired results we seek. Because of this, many will look towards alternative means of treating the condition.
Of course, selecting an alternative means of healing is one thing. Finding, selecting, and applying a method that will actually work is another. Thankfully, the concept of EFT is rather sound. It is based on the notion you can alter your life's energy flow by manipulating the meridian points on the body. More than likely, you have heard of meridians and how to use for healing before.  Such a strategy has been employed and refined for thousands of years making it a more credible source of alternative healing. Most, however, assume the only way to engage in such a process would be to undergo acupuncture treatments. EFT provides an alternative to acupuncture.
Emotional Freedom Technique or EFT
A common way to describe EFT would be to refer to it as a form of acupuncture without the use of needles. In a way, this description is partially accurate. Acupuncture does use needles to manipulate the meridian points of the body and tapping employs the use of your fingertips as the means in which the meridians are manipulated. EFT is an alternative name for Emotional Freedom Technique, or EFT.
The difference between the acupuncture and EFT is pronounced as needles can certainly burrow deeper into the meridian points and the needles present clear tools used to arrive at the desired result. EFT does not go to that level and this may be considered a good thing.
Tapping Meridian Points for Healing
Really, why would you want to employ needles when you really would not need them? If tapping the meridian points is really all you need to do them why bother with needles or, for that matter, paying a great deal of money to see a professional acupuncturist?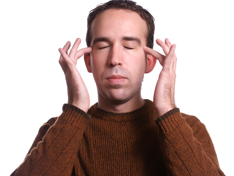 Some may point out that an acupuncture specialist will have more experience in the field than someone who is seeking to employ EFT on the self. Such an assessment may very well be true. However, the fact remains that you may be able to use a minor alteration of your meridian flow quite successfully by tapping on your acupuncture points. The problem that may be bothering you might be so easy to address that there is just no need whatsoever for any use of acupuncture needles.
Why start with the most difficult and expansive procedure when the simplest one might be the wiser course of action to follow? Most will realize that it just does not make sense to employ an invasive strategy when a simpler one would be much easier to employ.
No offense to Acupuncture Specialists
This is not to degrade or demean the work of talented acupuncture specialists. Many of them can certainly provide amazing benefits to those that otherwise would not be able to find a cure for the ailment that is bothering them. That said, you do not want to make a trip to the acupuncturist if you can treat yourself. EFT would be one such way you can treat yourself and do so effectively.